Parent's Day Out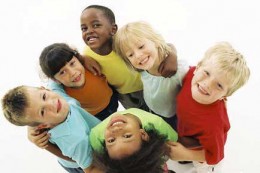 Summer 2013 Registration now open!  Call 687.4500
Purpose: The Parent's Day Out program at Union Baptist Church was created as a ministry to pre-schoolers and their parents within the church and the community. Through this program,stay-at-home mothers have the opportunity to take care of household responsibilities, go to appointments, enjoy coffee or lunch with friends, or just relax with a little "down time".
Meanwhile, the child has the opportunity to interact with other children of the same age in a setting designed to meet his/her needs spiritually, physically, emotionally and mentally. Our goal is to teach every child to love God and others.
Feel free to contact Kathy Stoutt PDO director to find out more information at 687.4500.
Period of Operation: Year-long  Tuesday and Thursday 9:00 a.m. till 2:00 p.m.
Fees:  A non refundable $50 registration fee is charged for each child. This fee secures a place in the class for your child and for the necessary supplies for the year. For the 2 day program the monthly tuition is $125.
Registration is ongoing.
UBC PDO updated 2012.2013 Registration form