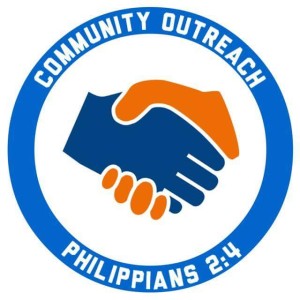 The Community Outreach Ministry exists to provide Union Baptist Church
with opportunities to serve the community for Christ.
Ritta Faculty Breakfast Montgomery Village Block Party
Collection Box
Located at the Community Outreach Cottage- Just drive around back to drop off slightly used clothing and other items listed below for this Quarter.
Community Outreach Coupons
Start collecting coupons to help this program! You may drop your coupons off in the shoe box placed in Union S
quare, in the outside Community Outreach box, or give to Sherry King. This is a simple way to assist this program in purchasing what is needed.
Below are the organizations we partner with to serve the people of Knoxville and East Tennessee. This is our obedience to Christ's command to serve others.
Ritta Elementary School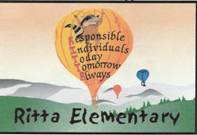 We will collect the following in the 1st Quarter: Jan, Feb, March

Glue Sticks

Age appropriate scissors


Backpacks/canvas tote bags

Composition Notebooks

Notebook paper-wide ruled and standard ruled

3-ring binders

Vinyl folders-all colors

Ziploc bags-sandwich and gallon

Kleenex

Crayons

Washable magic markers

Dry erase markers-low odor

Pencil boxes

Hand sanitizer

Socks-to clean dry erase boards

Paper towels

Post-it notes

Band aids

Red Pens
We will collect the following in the 2nd Quarter: April, May, June
Montgomery Village Baptist Center

We will collect the following in the 3rd Quarter:July, Aug, Sept

The Baptist Center distributes emergency food once per month and they also do a weekly distribution of 5 items which include but are not limited to…
Mac-n-cheese

Toilet Paper

Soup

Crackers

Laundry Detergent

Shampoo

Dishwashing Liquid

Soap

Deodorant

Toothbrush

Toothpaste

Clothing
Quarterly Bible study & lunch
Highways & Byways Ministry

We will collect the following in the 4th Quarter: Oct, Nov, Dec

Pop top canned foods, such as soup, beanie weenies, etc
Scarves

Green or Brown tarps

Tents

Water

Bug spray

Coats

Warm hats

Socks

Clothing

Gloves

Blankets

Sleeping bags
Personal Necessity kits consist of:
Deodorant

Toothbrush

Toothpaste

Shampoo

Soap/Handiwipes
Want to get involved? Contact our Community Outreach Coordinator- Arnie Harbolt 865.206.4234