Train up a child in the way he should go and when he is old he will not depart from it. Proverbs 22:6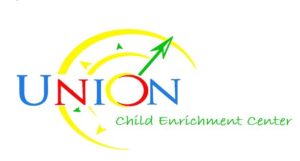 Purpose Statement
Union Child Enrichment Center is a ministry of Union Baptist Church, operated on a non-profit basis. CEC extends the church's ministry by providing biblically-based age appropriate care, education, and growth opportunities for each child enrolled and to provide a program of outreach to their families.
CEC strives for each child to be enriched with an atmosphere of love, acceptance and ultimate care as an individual. Opportunities will be provided for each child to grow and develop at his or her own pace intellectually, physically, emotionally and spiritually. The love of God and his son, Jesus Christ, are the basis for the bible-based curriculum with academic learning applied throughout. The weekday program is an important ministry of the church – it is an extension of the church in the community.
Welcome to the Child Enrichment Center
A link to our CEC Parent Handbook and Pre-Registration application is available below under the Forms tab. Please note that there will be a $200 non-refundable, pre-enrollment fee required to save your child's spot for the August start date. Once we have notified you and determined availability for your child your fee will be deposited. This will go towards your registration fee and first week's tuition. This $200 fee must be submitted along with your pre-registration application.
Opening date- August 2018
For more information please:
Call

Union Baptist Church office at

865-687-4500

Mon-Thurs 8am-4 pm
Infants
(ages 6 weeks to 15 months & not walking)
$160/week
Toddlers
(12 months & walking to 30 months)
$150/week
Two and Three year olds
Four and Five year olds
$135/week
CEC Hours of Operation will be:
Monday-Friday 7 a.m. to 6 p.m.
Kathy Stoutt, Executive Director of Weekday Childcare Ministries

Kathy has a degree in Early Childhood Education from the University of Tennessee, Knoxville.

She has held various roles over the years in education including being the Founding Director of Union Parents Day Out.
Kathy will oversee the Child Enrichment Center and Parents Day Out